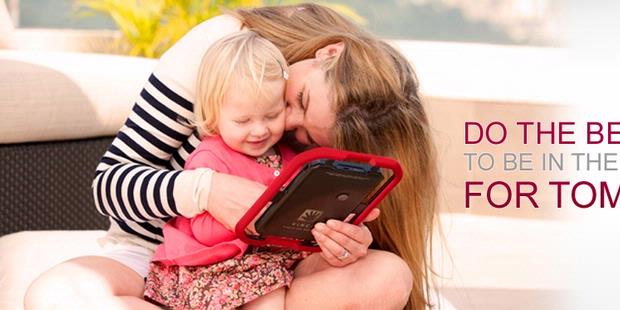 Having a tablet computer as well as supporting the work of parents to children may be a challenge since they are not a good combination.
Children are attracted to the light released tablet computer while the products purchased are sometimes not equipped with the ability to withstand the impact of such a child is dropped, stepped on, until the watering due to being bitten.
Gaps were manipulated by Rullingnet Corporation to produce a tablet computer for the kids Vinci released at a price of 400 U.S. dollars this month. The design was very friendly for toddlers, ranging from brightly colored handles made ​​from versaflex commonly used in the health world. Used are also made ​​of glass with glass windows. These products also qualify for safety standards for baby toys.
Behind the appearance of child-friendly, it also should not be underestimated jerohannya. Screen with a diagonal length of 7 inches it supports multitouch features, with the Cortex A8 processor 1 Ghz and 512 Mb memory. Embedded operating system is Android 2.3 and equipped with cameras and microphones to support the hobby cuap-cuap children.
One more relief from this product feature is the absence of internet connection via 3G or Wifi, so there are no more children one dial so that downloading any content. Manufacturers are also seriously working on content for the tablet was a child-friendly. Perhaps interested?